As if fasting for more than 12 hours during the day and waking up in the middle of the night was not challenging enough, this year, like last year, Muslims face the added challenge of keeping their immune systems in optimum function amid the COVID-19 pandemic.
Nutritionist and clinical psychologist Merv Oz shares her tips and advice to make sure you have the best possible Ramadan month while maintaining your weight and keeping your immune system strong.
To suhoor or not to suhoor?
Stressing that the two systems that the body needs the most energy for are the immune system and the digestive system, Oz said that fasting allows the body to focus its energy on one system at a time, so stopping digestion for a specific period allows the immune system. To be more active. This will allow the body to better repair cells and fight germs. Oz says: Between suhoor and iftar is the time when the immune system is most active, but to ensure this, she stressed the need to wake up to a healthy meal, no matter how much you want to go back to sleep.
"If you don't wake up for the pre-dawn meal, your body will be stressed due to a long period of hunger, which may lower your immunity," she says.
What foods to choose
When it comes to building a healthy diet during Ramadan, the key is to choose foods that are lighter but packed with foods that will help your body replenish all the nutrients that you might lose throughout the day. Try to set your table to include all of the basic food groups – grains, vegetables, fruits, legumes, nuts, dairy products or alternatives and your own protein sources.
"A nutritious soup, eggs, cheese, olives, greens, cucumbers and tomatoes would be perfect (or suhoor). Oatmeal lovers could also consider it an option," says Oz.
However, she recommends eating eggs, "one of the nicest sources of protein," along with oatmeal or Incorn wheat porridge to increase satiety and ward off hunger for longer.
Go for soups and salads
As much as you may feel difficult to regulate by simply hearing the call to prayer for the Maghrib prayer indicating iftar, paying attention to your bites and the foods you eat will help you stay as healthy as possible during this month.
"After breakfast and soup, take a 15-minute break, then switch to the main course," says Oz.
Since your brain won't register a sign that you are full until after 20 minutes, taking a break before eating again helps you slow down and give you more control over your portions. Soup is an especially great option for beginners because it helps your body adapt slowly to the feeling of fullness and prevents a sudden surge in blood sugar.
Oz also recommends a good helping of salad as part of your main meal for breakfast. Not only will the vegetables and veggies in a salad fill your stomach for volume, but salads also prevent you from consuming too many calories at once.
"The fiber that you get from the authorities will help relieve laziness in the intestine," she adds.
Stock up on antioxidants
Antioxidants in foods, especially colorful fruits and vegetables, can help prevent cell damage, thus strengthening the immune system. For this reason, it is highly recommended to eat fruit as a snack between Iftar and Suhoor.
"The fruit is also rich in fibers that facilitate the digestive system and create a suitable environment for beneficial bacteria to thrive in the gut. The more beneficial bacteria in the gut, the stronger our immunity," says Oz.
She adds that when it comes to sweets, try to eat fruit as much as possible.
Not all carbohydrates are created equal
Oz says you should abstain from fried foods and pastries as much as possible during this month.
You should always choose whole wheat bread, sourdough or wheat bread over white flour, said the dietitian who described the bread as the "best quality carbohydrates" on rice, pasta, bulgur and the classic "Ramadan pie".
Ramadan pies are delicious and addicting, as they are made with white flour that causes high blood sugar. However, Oz admits it's hard to stop once you get a taste.
Rapidly gaining weight and being overweight can also make you vulnerable to many diseases, including heart disease and diabetes and may mean worse outcomes than COVID-19. Hence, nutritionists attach utmost importance to staying at a healthy weight, especially during Ramadan.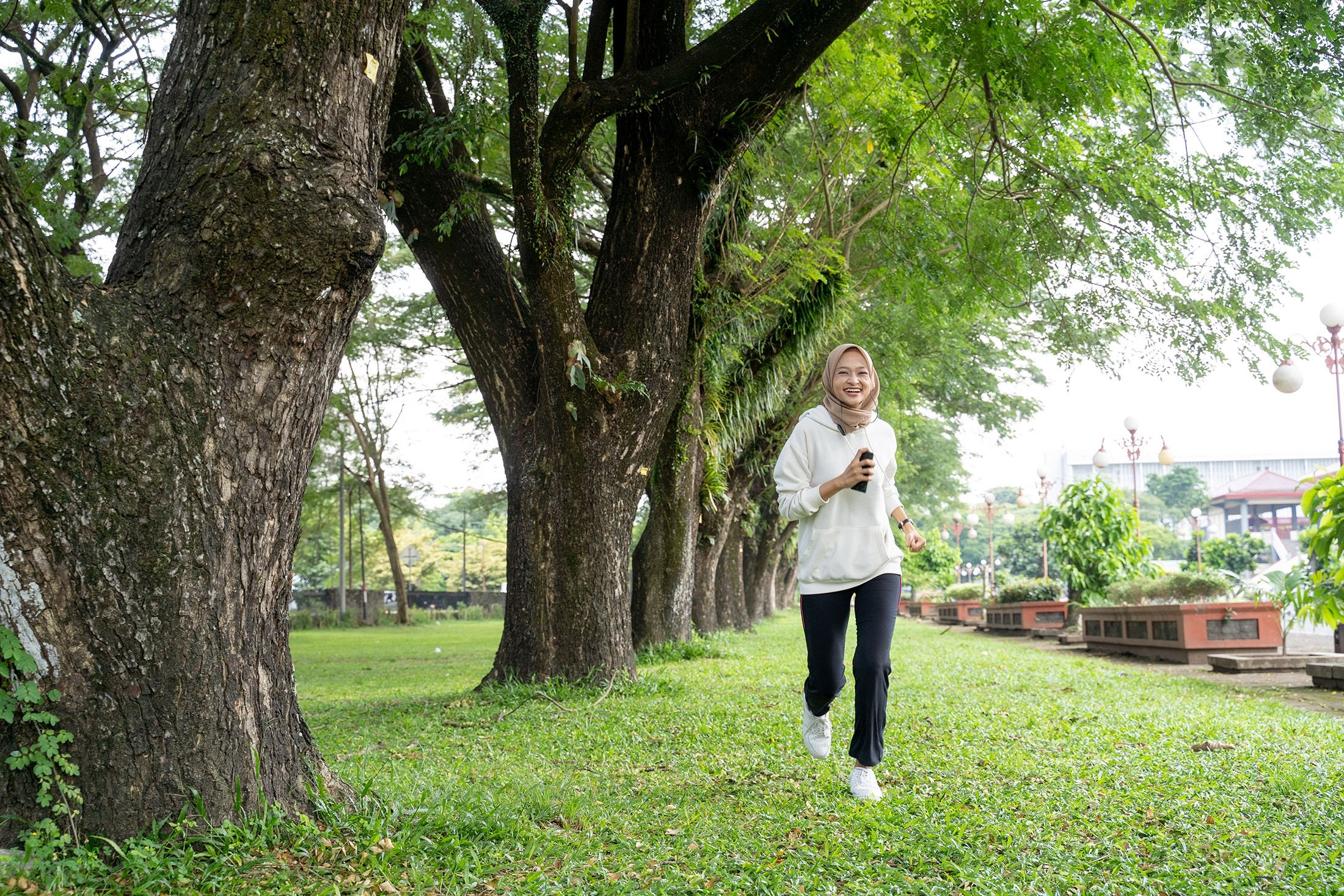 Drink at least 1.5 liters of water
Oz stressed that water is essential for a strong immune system because it keeps all body systems functioning properly. "Water also helps remove toxins from the body, transfer nutrients into our cells, and neutralize bacteria and viruses."
It also warned against consuming enough water when drinking tea, coffee, or other caffeinated beverages. These drinks may give you the wrong impression that you are consuming your daily amount of water, however, caffeine dehydrates the body and acts as a diuretic, which means that it speeds up the excretion of water from the body. Some doctors recommend drinking a cup of water for every cup of coffee you drink to compensate for this effect.
Reconsider probiotics
If there is one drink that Oz recommends people add to their diets during Ramadan, it is kefir. She says that thanks to the probiotics it contains, kefir has a very deep effect that strengthens immunity.
"Kefir, which regulates the intestinal flora, also helps relieve constipation, which is a widespread problem in Ramadan. Additionally, kefir has a low glycemic index and high protein content, making you feel full for longer."
Exercise issue
Although exercise may be the last thing you want to do when fasting, doctors recommend getting at least 30 minutes of activity to keep your body in good shape, aid digestion and strengthen the immune system.
Emphasizing that staying active is one of the most important factors for building immunity, Oz said it does so by supporting both physical and mental health. She said that if you don't have physical conditions that prevent you from doing so, try at least walking for 30 minutes every day without straining yourself.
Most doctors recommend abstaining from high-intensity exercise during the fasting period and exercising an hour or two after eating to prevent indigestion. Brisk walking is the most recommended exercise, as doctors recommend it either an hour before or two hours before breakfast or after breakfast.