theAt the weekend, as MPs prepared for their long summer recess from Westminster, a senior member of Boris Johnson's government said of the Conservative government's achievements in guiding the country through the Covid-19 pandemic. "It seems unbelievable to me that we are still ahead in the polls after our year in. I think we have a lot to feel good about, don't we?"
A week later, his choice of the word "incredible" appears to be the most appropriate. Within hours of this assessment being made, and as Freedom Day approached, England's Health Minister, Sajid Javid, announced that he had tested positive for Covid-19.
The day before, Javid had been in meetings in Downing Street and in contact with Boris Johnson and Chancellor Rishi Sunak. Chaos ensued, with No. 10 initially saying Johnson and Sunak would not be self-isolating, like hundreds of thousands of Britons who had been "pressured" by the NHS app, because they had taken part in a pilot scheme involving daily tests which allowed them to continue essential work.
Hours later, amid uproar, a turn came. The three politicians who lead the country along what Johnson promised to be an "irreversible" path to freedom, went into seclusion on the eve of Freedom Day.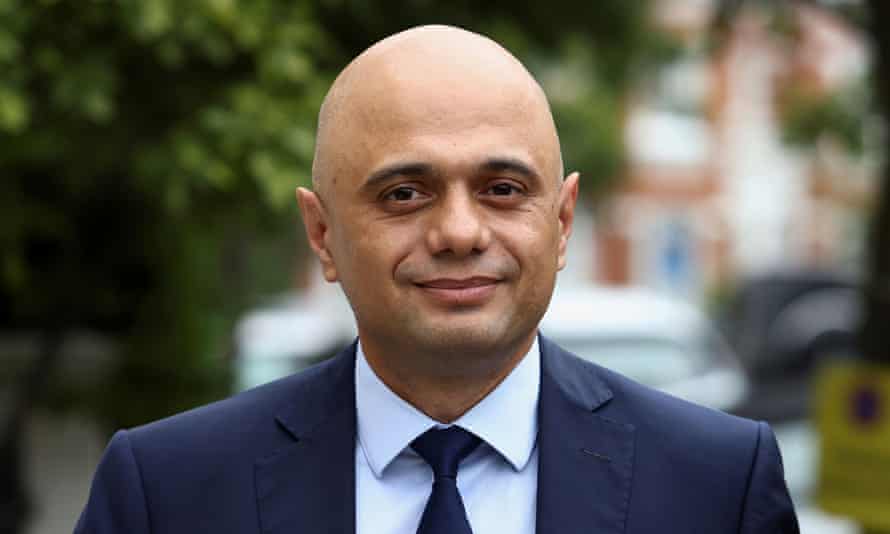 By the end of a chaotic week that was supposed to see life return to business as usual, the food industry was warning of empty supermarket shelves and trains canceled with the word "pingdemic" entering the vocabulary.
The United States has warned its people not to come to the United Kingdom because it is too risky. Local government leaders have raised concerns about their ability to provide key services such as bin groups, and to employee care homes due to the absence of many caregivers.
Ministers initially said there would be no relaxation of rules to allow double vaccinators to continue working in key sectors, only to step back days later and announce that they would introduce a limited list of key workers who would be exempt after all. This weekend's talks are still underway about extending the list, but several of those in supposedly excluded sectors – including food supply chain leaders – said yesterday they were kept informed of the details.
Before leaving for their summer holidays, groups of worried Tory MPs met privately in Westminster and reported their concerns about a lack of control at the top of government and reported how businesses in their constituencies were on the verge of closing due to lack of workers. A senior member of the 1922 Committee told Tory members: "This is all completely insane. We are due to end the self-isolation rule on August 16 for everyone. Why can't we just advance history and do it now to avoid causing untold economic damage?"
Senior ministers may feel some limited relief from polls that still show the Conservatives comfortably ahead of Labor after 16 uniquely difficult months. Opinium survey today for Foreman It puts the Conservatives eight points ahead of Labour, unchanged two weeks ago. Keir Starmer is struggling to make progress and will have plenty of explanation to do for his party if he can't eat at Tory Progress soon.
But the conservative headline is far from the full story. Many MPs and party activists suspect that the numbers do not reflect much less favorable realities beneath the surface.
Another YouGov survey for times Yesterday showed the Conservative Party's lead slipping to just four points from 13 points over the past week. Other trends are evident in most opinion polls. Public confidence in Johnson's government to deal with the pandemic and in the prime minister's leadership capabilities, which has been boosted by the launch of the vaccination, are all deteriorating.
Opinium found that net approval of the government's handling of the pandemic now stands at -16%, the lowest level since the peak of the second wave in January. Johnson's approval rating has dropped from -8 two weeks ago to -13 now, with 34% agreeing with the way he does his job and 47% disapproving.
The Conservatives will also be encouraged that Starmer failed to make any real impact on the Conservative Party's lead, with the approval rating remaining at -6, still in negative territory, as it has been since the local elections in May.