Having studied in Istanbul, I had the pleasure of trying many Turkish street foods. It has given me invaluable experience with the cheap, quick and delicious delights of the streets of Istanbul – although how true this is in the long run is debatable! We've written here a lot about street food here before, but the desserts weren't much special. We enjoy a lot of variety here – things like cotton candy are a popular food here too – but I want to focus on things you can't easily find elsewhere. So here is a small selection of popular Turkish sweets.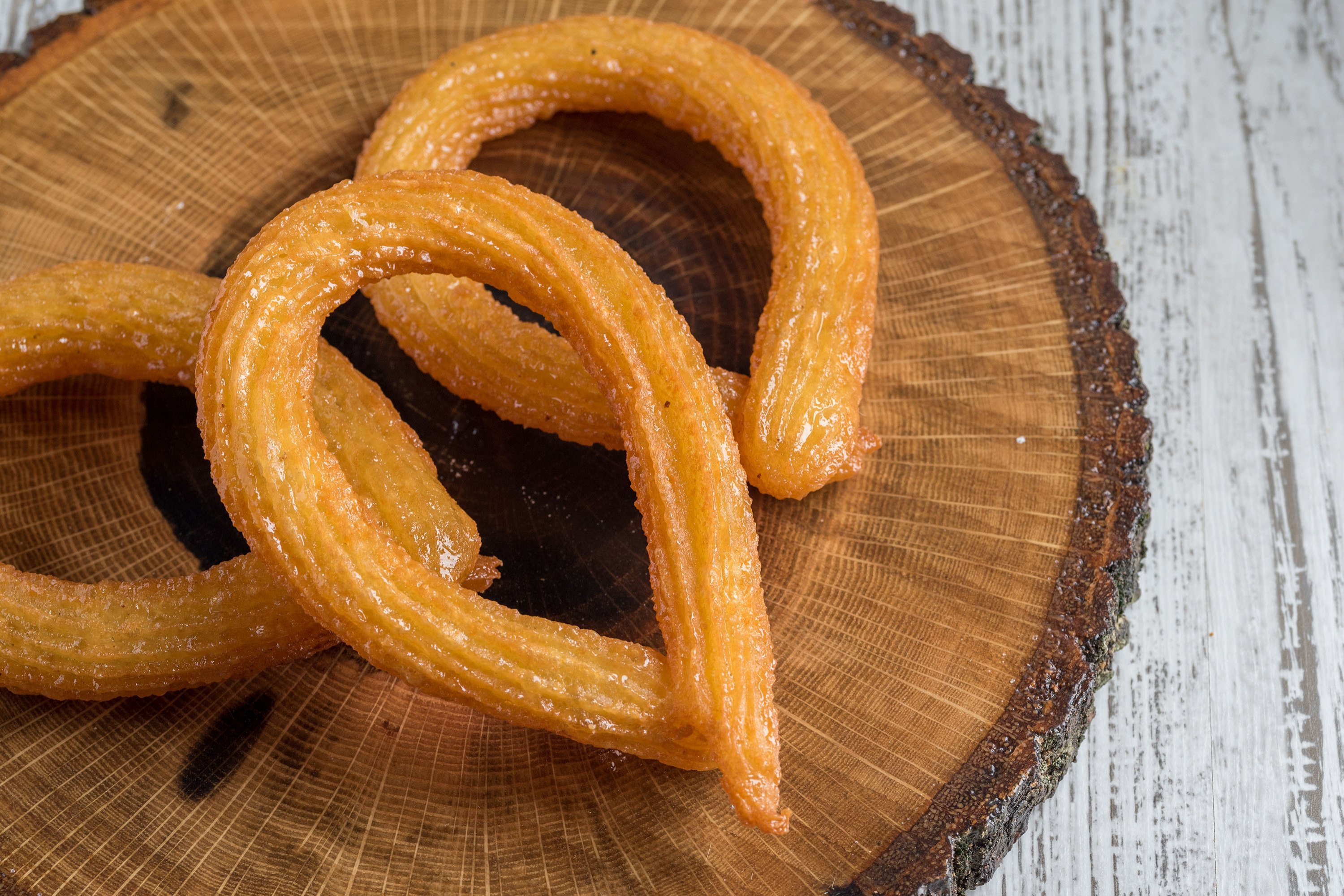 Donut, pump and ring
Why do we group these three together? Because, after all, they are basically the same – no matter what they look like. Do you know Kross? Top it with simple syrup, and a sprinkle of lemon for tulumba and halka. The tulumba resembles a short churro with guns around it. Halka in Turkish means "ring," and as the name suggests it is in the shape of a ring. The tulumba version is usually sold in a small cup in portions while the halaka is held directly in your hand, usually with a piece of paper to prevent your hands from sticking.
Lukma are close to these balls, but they are small balls that have a long tradition of making them fresh and given as gifts after funerals and other occasions. In the past few years, they have gained wide popularity with the emergence of stores offering this dessert with chocolate and a variety of toppings.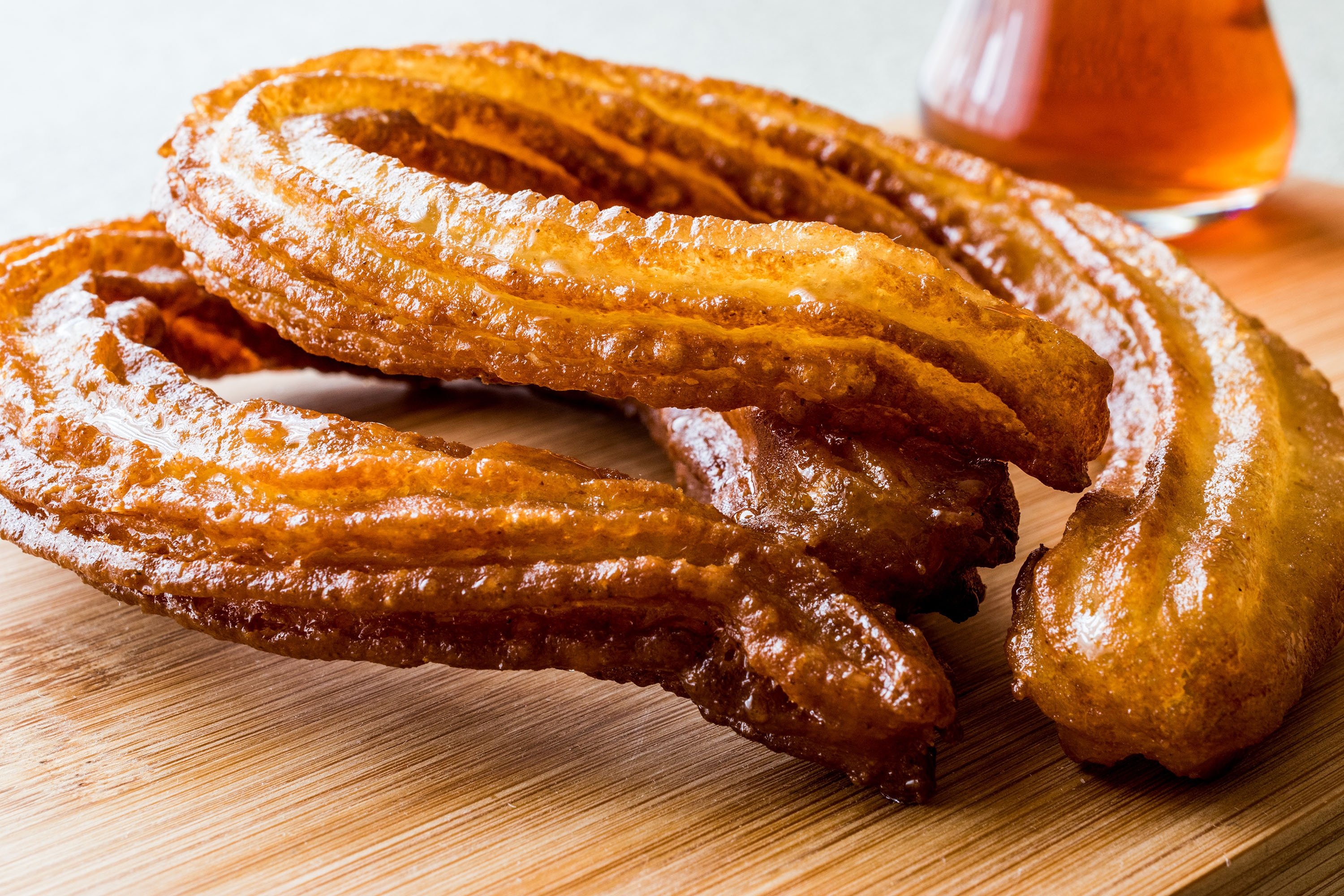 pump
With the star tube nozzle, you can make this look as original as possible! A few of them may not even look at the point, but practice makes perfect.
Ingredients
To prepare the dough
300ml water
1 tablespoon lemon juice
1 teaspoon white vinegar
a pinch of salt
1 teaspoon oil
3 eggs
150 g flour
frying oil
to drink
300ml water
400 grams of sugar
1 tablespoon lemon juice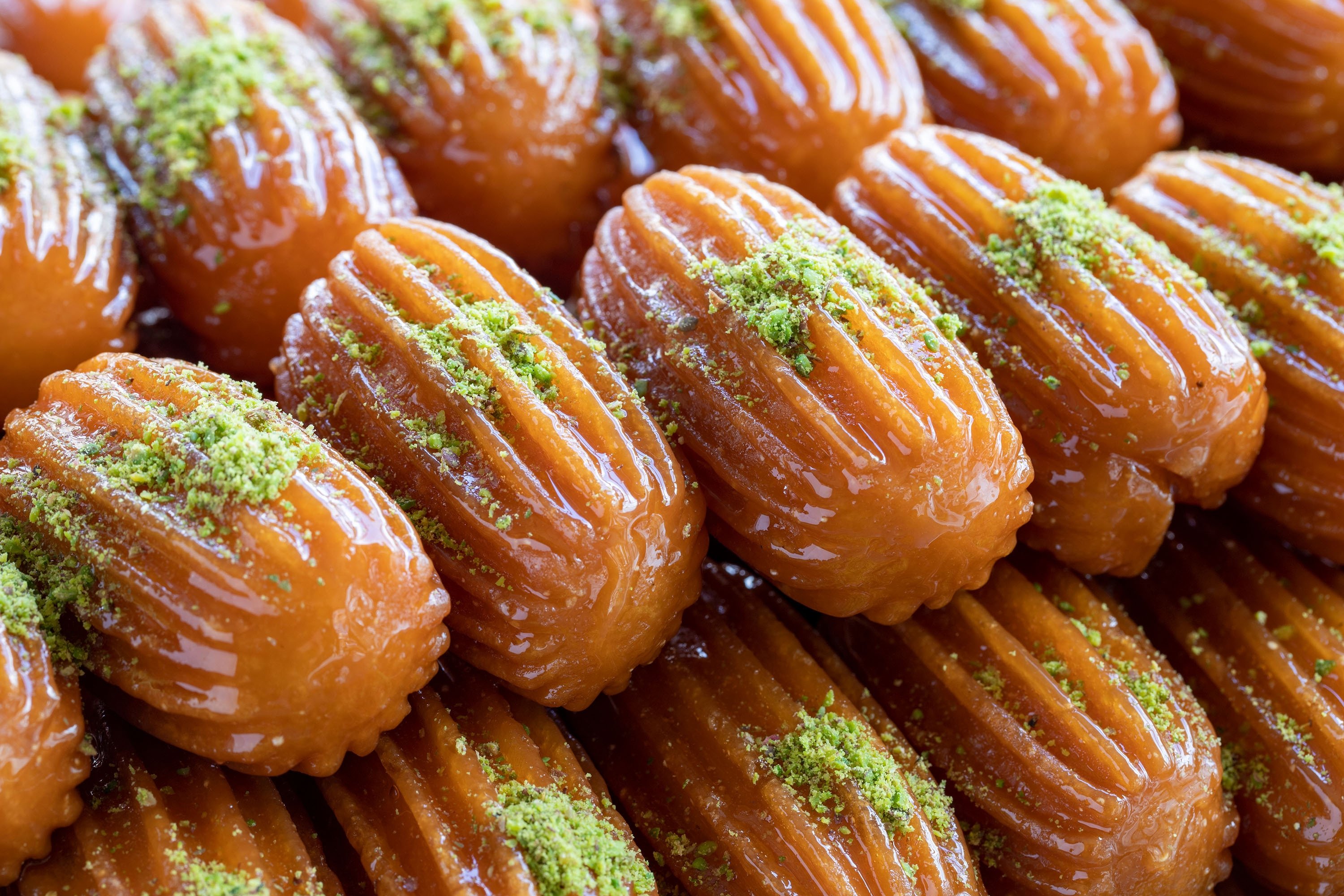 directions
Before doing anything, prepare the syrup by dissolving the sugar in the water and letting it come to a boil. Let it simmer for five minutes and then add lemon juice. Set aside until cool.
To prepare the paste, combine water, salt, oil, lemon juice and vinegar in a saucepan and bring to a boil. We add the flour constantly and stir without stopping for 3 to 5 minutes. Throw it out as well and let it cool until you can touch it, but it's still kinda warm. If you forget about it and it completely goes down – this is not a problem at all. Just don't mix the eggs when they're hot because you don't want to cook them prematurely. Mix the eggs either with a mixer or spoon until you get a smooth paste.
Prepare a piping bag with a star-shaped tip and transfer the dough to a piping bag. In a deep enough saucepan, heat the oil and cut a short tube (about 3 cm, a little larger than an inch) from the dough. Let them fry, stirring occasionally, until they turn golden brown. Take it out of the oil and put it directly into the syrup. Let them soak in the sweetener a bit and then remove them. Enjoy!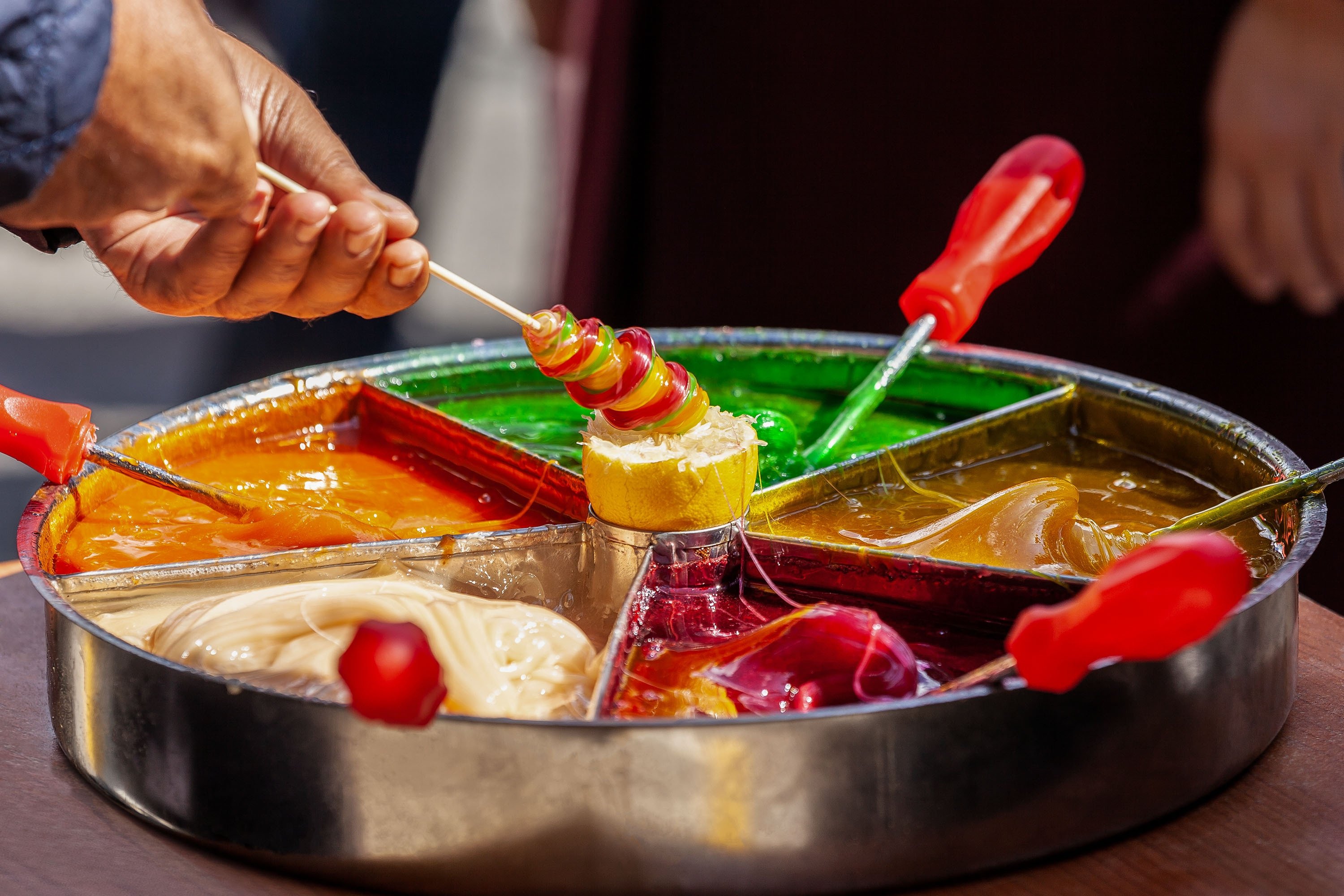 paste
From a colorful tray, street vendors make your own personalized flavored lollipops by deftly wrapping them around different flavored "macuns." This makon actually originated from the Ottoman era and has medicinal purposes called 'Mesir Makunu'. These vendors can be found in many festival venues especially during the holy month of Ramadan. If you'd like to try the more medicinal version, I've shared a recipe for it.
Karsambash
A dessert I was happy to encounter in the scorching Mediterranean heat. The predecessor of the snow cone, Karsambaç is made of ice or snow from the Mersin Mountains and surrounding areas. Ice is scraped with a knife and then poured with sweet syrup. Depending on the seller, the syrup can have different flavors, but the watermelon syrup I tried was really delicious! You can also find it if you go to neighboring Adana, although its name there is "Bici bici". Sometimes they are collectively called "kar helvası", which literally means "snowy sweetness".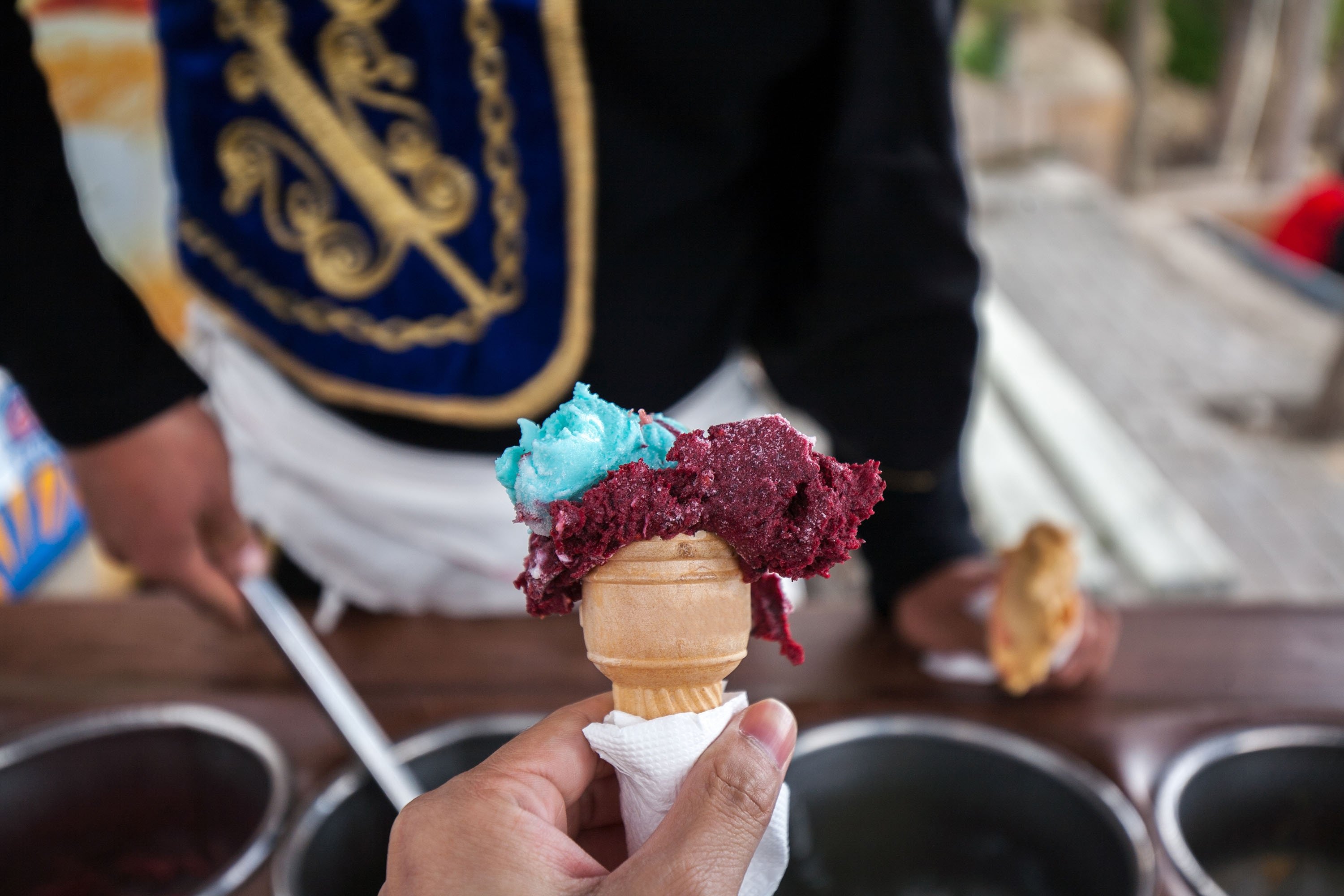 Meraas Ice Cream
Named after the city of Kahramanmaras, this ice cream is different. Not only the ingenious way the street vendor teases you with his tricks, seen hundreds of times on social media, but also its taste and texture. It's very dense and doesn't melt as quickly as traditional gelato, plus it's chewable and soon-to-be. The reason for this texture is the gum arabic and sleep, which also gives a distinct taste to the ice cream which can be best tried if you order "Sad" – the unflavored version of the ice cream.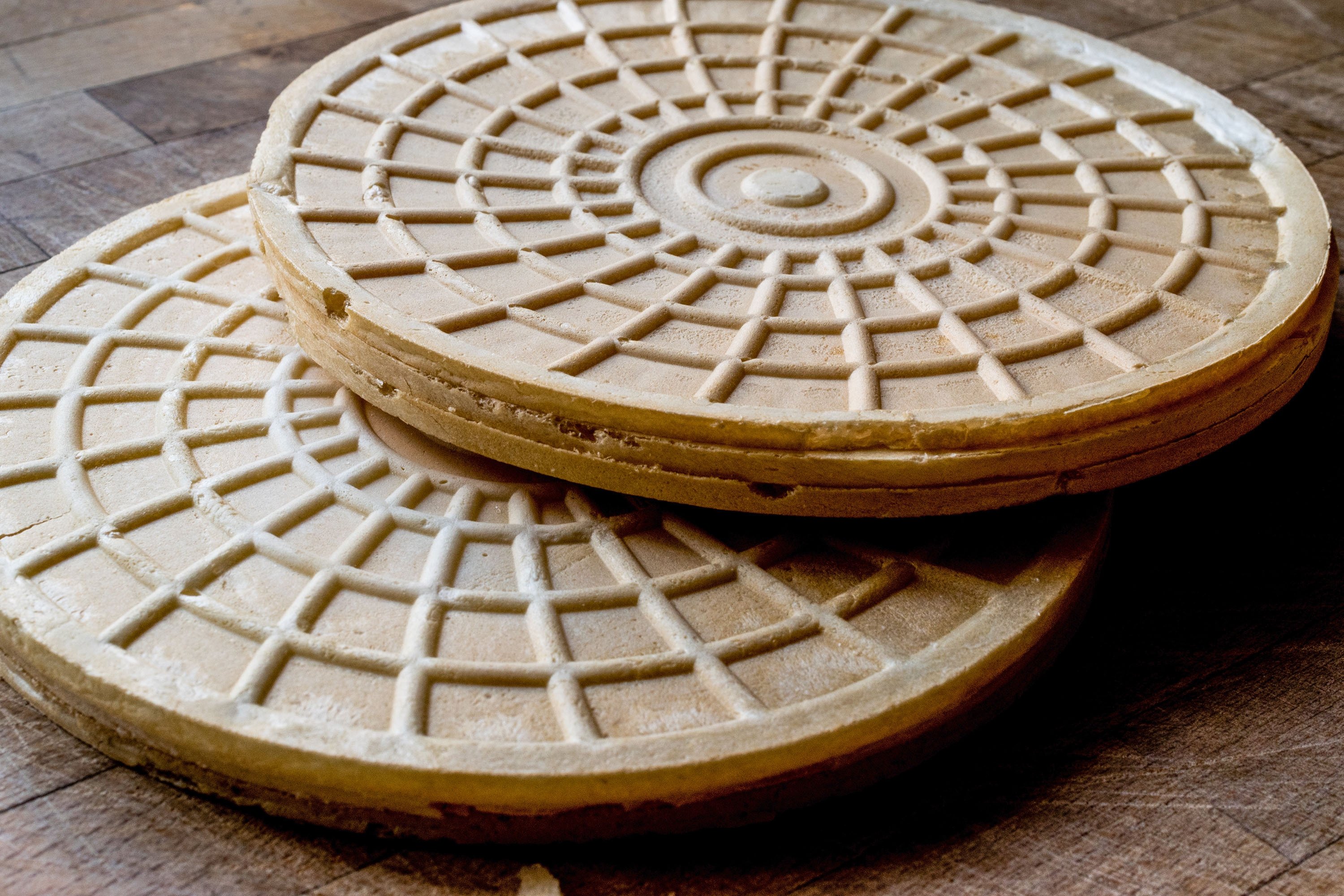 sweet paper
"halva, but as a wafer." This dessert is a unique dish that has a sweet layer of halva between thin layers of wafer. If you're stuck in a traffic jam, you may find a vendor selling this, allowing you to de-stress with a quick snack. However, you can improve this light dessert with the previous part: ice cream! By placing thick marasch ice cream between two pieces of halva wafers, you can quickly make an ice cream sandwich. Many street vendors offer to make you a special person with your taste.